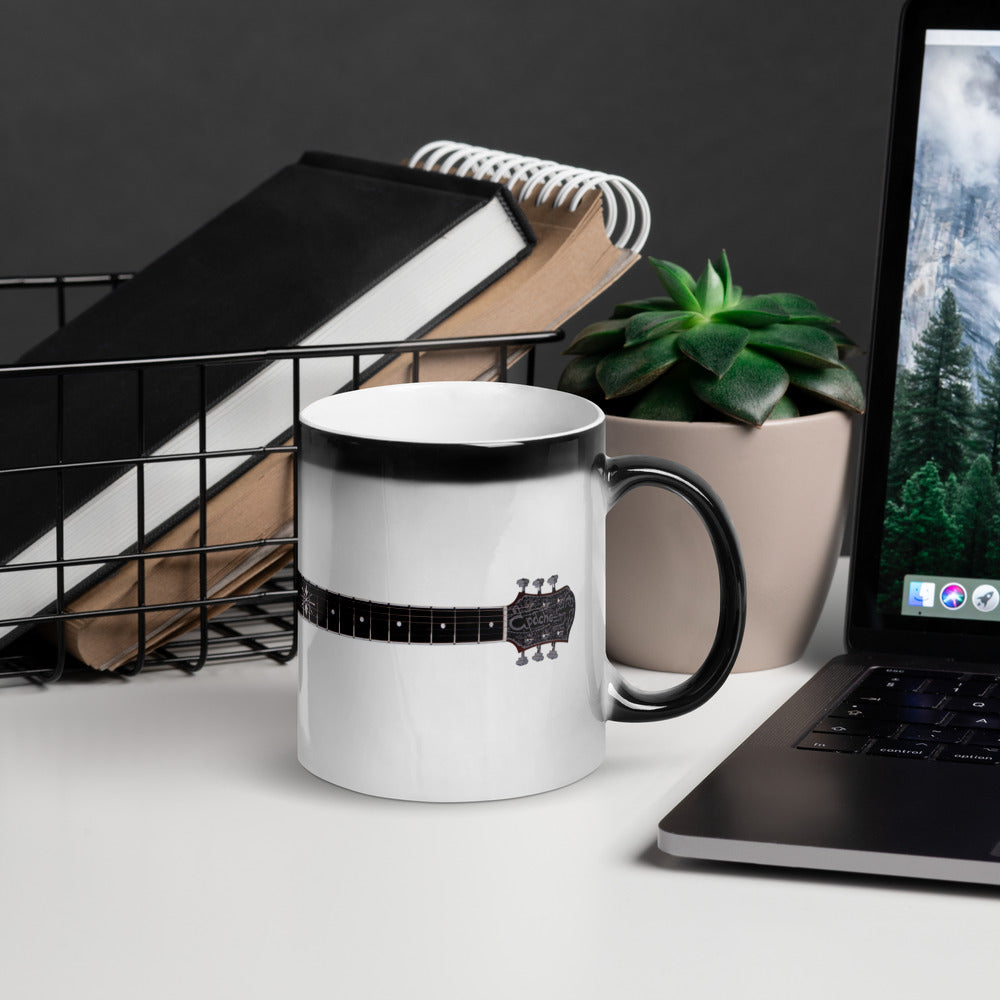 TEYE™ Guitars Official Apache Magic Mug
$39.95
Add a pleasant twist to your morning routine with this glossy magic mug. It appears black when cold, but reveals a vibrant print when exposed to hot liquids. That makes this mug a wonderful gift for your family or friends.

• Ceramic
• Dimensions: 3.54″ (8.9 cm) in height, 3.35″ (8.5 cm) in diameter
• Black glossy finish when cold
• Reveals the print when exposed to hot liquids
• NOT dishwasher or microwave safe

Note that in some cases the coating might not be 100% opaque and the outline of your design might peek through a little.
LIKE TO BUY A TEYE?
HAVE QUESTIONS ABOUT OUR GUITARS?
REQUEST A DEMO
‍
‍ SEE AND HEAR TEYE GUITARS ON A PRIVATE ZOOM MEETING
‍

*TEYE LIMITED LIFETIME WARRANTY: THIS INSTRUMENT WILL BE FREE OF FAULTS OR MANUFACTURER DEFECTS FOR THE LIFETIME OF OWNERSHIP OR REPAIRED AT NO CHARGE BY TEYE GUITARS. FOR COMPLETE DETAILS PLEASE READ OUR LIMITED LIFETIME WARRANTY.

DELIVERY TIME:  IF THIS GUITAR IS NOT AVAILABLE, BUILD-TO-ORDER DELIVERY TIME WILL BE DETERMINED DURING YOUR PERSONAL DESIGN CONSULTATION.

SHIPPING, RETURNS AND REFUNDS POLICY.

‍
YOU MIGHT ALSO BE INTERESTED IN